Funerals for British citizens
Dealing with a death abroad can pose all kinds of difficulties. Being away from home in an unfamiliar place with different languages and procedures can make an awful event even worse. For British citizens deceased in Berlin, we would like to offer to take care of all necessary funeral arrangements.
We can assist you in English to understand local procedures, to meet the requirements for repatriating the deceased back home and help to arrange the funeral for your loved one with your choice of funeral service in Britain.
We also offer to help you find a suitable accommodation whilst you are staying in Berlin.
For more information, please visit our homepage, shortly also to be available in English.
If you require any further assistance, please do not hesitate to contact us.
Invitation to shared consolation
If you have recently lost someone close to your heart and feel alone, you are cordially invited to join us for coffee and tea in the afternoon on second Wednesday of every month, to spend a few peaceful hours among others who, like you, experienced a tragic loss in their lives.
Simply call us if you wish to join: +49 (0)178 265 83 14. 
Place and time:
Seniorenheim am Schloßpark,
Alt Buch 50, 13125 Berlin-Buch
5 to 7 pm
Dear Mourners' Circle!
You need a daily test, but you can be tested with us.
Until we meet again,
Yours, Astamaria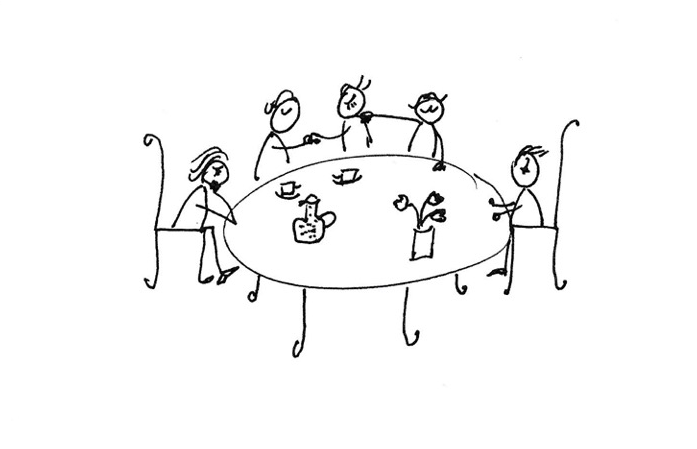 Welcome to Astamaria – Die Bestatterin
For us, a funeral does not only mean all the obvious things like the craft and the formalities, but above all the attention to you, the bereaved. It is important to us to sympathise and to find the best and most suitable options for the planned funeral together with you without time pressure: All the more so and gently when a loved one has passed away, but also when you, as the next of kin, are the one who has to arrange the funeral despite perhaps years of no contact – we are there for you at every stage of the funeral process and will accompany you appropriately and individually.
Your wishes and your state of mind
Every death is special, and so are you as the bereaved. What is important to you now? What do you need at this time, and how can we support you? For us, your needs are also as important as arranging a good funeral.
How we help
Of course, you rightly expect us to provide an appropriate funeral in accordance with your wishes – that is the least we can do. But our main concern is to communicate with you, and that begins in your home or anywhere else you like. We will provide you with comprehensive information and advice at your leisure. Everyone who is important to you can be there. All the steps can be followed. In the end, we want you to say: It was good that you were there for me during this time – that is our wish, and that is where we are focusing our efforts.
And when death is foreseeable? Then we help by taking time for you and at your deathbed. Sometimes it is good for the dying to be able to clarify things about their funeral themselves. And you as a family member are relieved and can accompany the dying process more calmly. In this respect, we are also very happy to be at your side.
The funeral: just a service for us?
Yes and no. For us, yes, we can and do everything that is necessary and desired for a funeral – regardless of whether it is a simple or an exclusive funeral. And no: for us, it is not just a service that we offer and that has its price, but it is our mission to accompany you wholeheartedly during the funeral process.
That is what makes us special: we are happy to serve you in this difficult and emotional situation. Because we feel it is our part to be as caring and discreet by your side as you need us to be, to make the decisions that are important to you in a way that feels right.
Every person is unique, dies only once and deserves a unique farewell. And shaping this farewell with you is simply not just a service for us, it is an honour.
And after the funeral?
After all that a funeral entails for the mourners, many mourners fall into a hole: the funeral is over, sympathy slowly wanes, and it becomes clear that the death of the loved one is final and now life goes on without him or her. The grief is great and so is the uncertainty about how everything will turn out – and you don't want to be a burden to anyone with all your despair and fear.
We will gladly continue to accompany you!
If you like, we will be happy to support you in finding meaning again in the new phase of your life and in integrating the loss of your loved one into your life. We are bereaved ourselves: we had to go through exactly the same experiences.
Do not be afraid to accept help if you feel that you cannot cope with this time alone or only with great difficulty!
The funeral of your pet
Pets are sentient creatures that communicate with us humans and have long become extremely beloved companions in life. As pet owners ourselves, we have grieved every time one of our pets has passed away. And we have also had to deal with the question of how the animal can/should be buried.
So we have decided to now take pet funerals into our own hands and offer them to you as pet owners. Pets are an important part of our lives, our families. Taking the burial of these animals seriously and treating the owners and their deceased animals with equal respect is a great need for us.